HardCore Billet Chassis Mount

RP-XD-PRO-CM
0.8 LBS.
---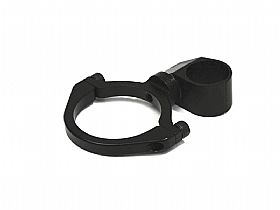 Rugged and lightweight billet aluminum chassis mount. Features 3-Way, 360° positioning for unlimited camera angles. V-block and C-clamp shape with 10° incremental Camera ring position allows for a positive and rock solid mount. Black anodized for that sleek look and anti-reflective quality.
Let us know what size Tube Mount is required.
Choices Are:
Chassis Clamp Size
1/2"
3/4"
7/8"
1.0"
1-1/8"
1-1/4"
1-3/8"
1-1/2"
1-5/8"
1-3/4"
2.0"
40mm