G2 Air/Fuel (Gauge Only)

IN-3803
1 LBS.
---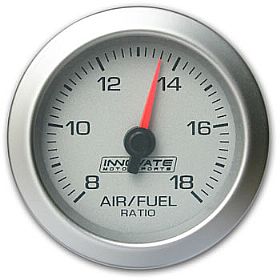 This Innovate Motorsports G2 AFR Gauge is designed for use with the patented award-winning LC-2 Wideband Controller. These kits includes the G2 Gauge, mounting hardware, CD and quick-start guide This is Innovate Part Number IN-3803. (Gauge Only) For the G2 Gauge & LC-2 Combo Kit, see part number IN-3801
Any modified or custom tuned vehicle should be monitoring Air/Fuel Ratio to ensure you're achieving the most horsepower available without undue risk of engine damage. The LC-2 Wideband Controller provides that data and this gauge keeps it instantly available at all times.