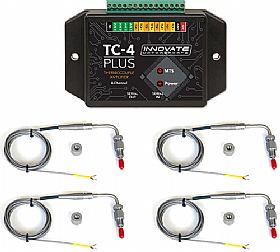 The TC-4 w/ 4 Stinger EGT's Kit.
TC-4 is a 4-channel thermocouple amplifier with two temperature ranges for exhaust gas temperature (EGT) or cylinder head temperature (CHT). For use with LogWorks2, DL-32, LM-1,LC-1, LMA-3, and XD-16.
Includes: TC-4, Program Cable, Patch Cable (to daisy chain with other MTS compatible devices), Mounting hardware & our world famous Stinger EGT probes.
Probe Part # is EGT-4018E-72-R-O