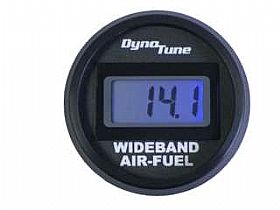 WideBand Round Display for Innovate Controllers.
This gauge will display the air fuel ratio from the wideband innovate controller LM-1 and LC-1 models.
A computer is needed to configure the output of the LM-1 / LC-1.
Comes complete with directions. The gauge is 2 1/8" dia. and constructed of full billet aluminum and is show quality.
Works from 10:1 to 20:1 Air/Fuel ratio.